DJU.KNIGHTED
DJU KNIGHTED was started in Sudbury Ontario. In the year 1998. Now we are one of the leading freestylin crews in Sudbury.
THE MESSAGE
THE MESSAGE TO THE WORLD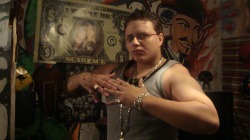 THE MESSAGE TO EVERYONE IS TO KEEP THIS EARTH CLEAN , AND STOP POLLUTING . WE NEED TO DO OUR BEST TO WORK TOGETHER , AND SAVE THIS EARTH . IF WE DO NOT OUR EARTH WILL DIE ON US , THEN WHERE WILL WE ALL BE , WITH NO EARTH THEIR WILL BE NOTHING LEFT. THE AIR WE MAKE IS THE AIR WE BREATH PEOPLE !!!!!!!! PEACE.
---
HASTINGS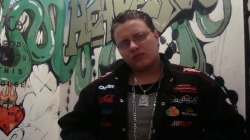 FIRST IN COMMAND OF DJU KNIGHTED J.Knighted is the leader and founder of his crew. Still to this day he is one of the leading freestylin champs, with his rhyming style and his need to twist words, freestyin comes natural. Also an artist, all of the drawings, and the Graffiti art work are created by him himself, that also comes naturally. Hastings was born in Toronto, Ontario in 1985, and raised in Sudbury, Ontario his whole life. raised by a single Mother, with a Father that was not around. Hastings is now coming out of the shell of Sudbury to show everyone what he is all about, his freestyling technigues are one of a kind. A straight gift from the LORD HIMSELF. Check it out!!!!
---