Souldiers
DARREL

DARREL A.K.A 'D' A.K.A D DOGG-Darrel is one of the first souldiers. Always there for me anytime, anywhere. Darrel lives in Sudbury, Ontario. He loves girls and spending time with his friends. He is in boxing and cares alot about his body, exercising and keeping in shape is one of Darrels priorities. He is working towards being a UFC (Ultimate, Fighting, Championship) fighter . He enjoys being energetic, running everyday is a way that Darrel keeps fit. Darrel has been in DJU ever since I met him, he has always been a sincere friend, one who has always been their for his friends through thick and thin. A true souldier, a true friend that is what DJU Knighted is all about a group of true friends that come together when one needs them the most.
---
QUEENZ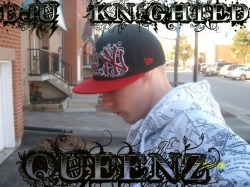 QUEENZ AKA QZ - Queenz is also another DJU Knighted Member. Queenz moves around more then the rest of us, he goes to alot of different places, so if you have heard of him I wouldn't be surprised. Queenz has been to almost every provence, and alot of different states. Queenz is a great friend of mine, he has been their for me since I was younge. Queenz is one of the badest craziest DJU Kighted members. Queens loves to freestyle just like me, he spits rhymes like a mo fo. Queenz is a brother of mine just like the rest. He often goes out of the country so their are times when I don't see him for a bit, but he is always telling everyone about DJU and showing them my music, when he does leave he keeps in touch. This is my boy Q to the Z.
---
DOSE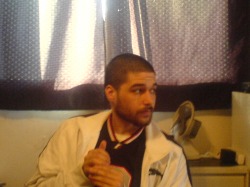 Neil AKA Dose . Dose has been a friend of mine since elementary school. He has been around forever. We have done everything as kids together, we spent alot of time together. Riding Bikes, taking jumps, wiping out, all the above. Life has always been fun with Dose. He left for a while, moved away with his family, but he always kept in touch, then he moved back to Sudbury. That is were we reunited. Dose has always been a member of DJU Knighted and always will be.
---
LUC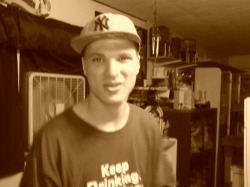 LUC what to say about my boy Luc, well Luc and I have been friends forever. From elementary to being the closest brother I have ever had. Luc has been there for me through everthing, by my side like my own shaddow. If you have ever had a problem with me, you had a problem with Luc. Luc when it comes to a fight he is ready to go by my side as always. Luc has been a member of DJU forever. Luc has always been my number one boy. Luc enjoys nintendos anykind weither it would be nintendo 64 to playstation 3. Luc is known as a computer wise, it is the same when it comes to gaming, he is a gamer and always will love gaming and of course girls are right in that top cat. That is a little bit about my boy L to the U to the C.
---
SHEPPARD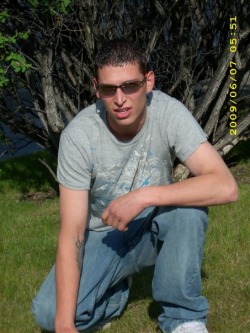 Shappard is a nother one of my boys. Sheppard has been around for a long time also, and also another member of DJU Knighted and a good friend that has always been their for me, when it comes to a fight Sheppard is always their. He has got one of the longest reaches, his arms are long just like the rest of his body. Sheppard is one of the tallest in the crew of DJU. Sheppard has one temper, when it comes to helping me out, when I have a problem Sheppard is always ready to go excited to the max. He has had more black eyes then you can count, and he has always laughed about it. Until last year Sheppard has been by my side, he moved away and I still talk to him all the time, but he will always be a member of DJU Knighted.


---
SCARZ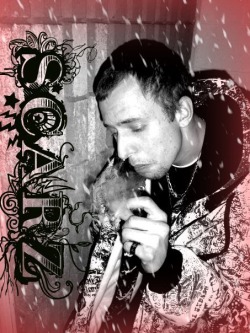 SCARZ is another one of my boys that is a memeber of DJU Knighted. He is a bestfriend of mine and also Queenz that is how I meet both of them, together they are like brothers, always together like family, that is what DJU Kighted is all about family. A couple of boys, friends coming together as best friends and sticking together always. We help Each other through anything. Scarz lives also in Sudbury and visites quite often. He is one of my best listeners on the street, he hears DJU KNighted or my name he's their to defend. This is a little about my boy Scarz
---
SWITCH
SWITCH is one of the newest members of DJU Knighted. He has proved himself when I meet him sticking up and helping his boys out no matter what. Switch was living in Sudbury for a bit but then he became my boy out of state, he visits when he can and keeps in touch always. Switch is a true boy, he has stuck up for me and his other boys like a true souldier, nothing is to much for Switch. Once he got his head bashed in becuse someone was talking about his boys, and he wouldn't take that so he started fighting. True souldiers become noticed when you do anything for a friend, a boy of your's. Switch has showed me more then once what a true friend is. Also Crazy mofo thats my boy Switch.
---
NATHEN
HASTINGS NATHEN my illest cousin, crazy to the bone just like me. Nathen is my first cousin and he has been around since I can't say when I was born, cause he still wasn't born yet, but since he was born he has been my closest cousin. We have done some crazy shit together. Nathen lives in New Liskard and that isone place I visited lots when I was younge. Nathen lives with his Mom Cathy and Dad Bobby and Brother Jessie. I spent ill times up in NEw Liskard ridding 4 wheelers, Driving trucks and cars when we were younge, also hitch hicking we did lots of. Nathen and I look like each other more then any of my other cousins. Nathen enjoys working on cars, trucks, and all different kinds of things, he is awsome at putting things together any kind of electronics, vehicles that is what Nathen enjoys. We have gotten in lots of shit together and it has all been fun times. Nathen is a DJU KNighted member and the best of all my cousin. Also when it comes to a fight he is as crazy as me, no one fucks with his cousin. That is a little about my boy Nate.
---
TUFFER
Now what can we say about Tuffer , well Tuffer grew up in Minnow Lake with one sister and two bothers . He then moved to Penache where he still has been for some time now. Tuffer is known as one of my wheels . He can build anything from, go carts to fixing cars. Tuffer is a crazy mo fo and will drive me anywhere I need to go, and if there's a fight he's all in. He is another one of djuknighted. When he was younger he put a cross on himself being a true member of djuknighted, he is one of my loyal friends and is always their for me. That is a true member of DJU.
---
DAVE
Dave is a crazy, fun down to earth guy. He is awsome to drink with and makes me and everyone around him laugh. Give Dave a fight and he's all in. Dave is also another member of DJU Kighted and a true friend and boy of mine. We have some crazy times together. When it comes to him, he ain't scared to make a sceen. Drinking is the best with him, he always has something fun to do no matter what. When it come to DJU KNighted he is always their. True friends are great to have no matter what, their always their for you weither it is just an ear when someone is taling about you, or a mouth when you need to speak up and your not their. That's why I always have DJU KNighted listening everywhere in every place. That's what boys and friends are there for to tell you when something is up and to be their for you when you need them the most. this is a littleabout my boy Dave.
---
AJ TRIMMERZ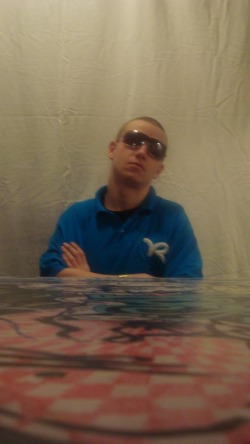 Born in Sudbury, raised in the streets of Hamilton aka the city of steel. Got into the game when I was 15, started gettin myself into trouble. Eventually got into the life of crime. Although a quick 5years, its been since my life basically started. Finally, freshly turned 16. Was kickin a session one day and started rappin, been in it ever since. As the years went by, incarceration had come and gone. Eventually the emotions just get to you and you find a way to release that. And I did it through music.-TriMz.



























---